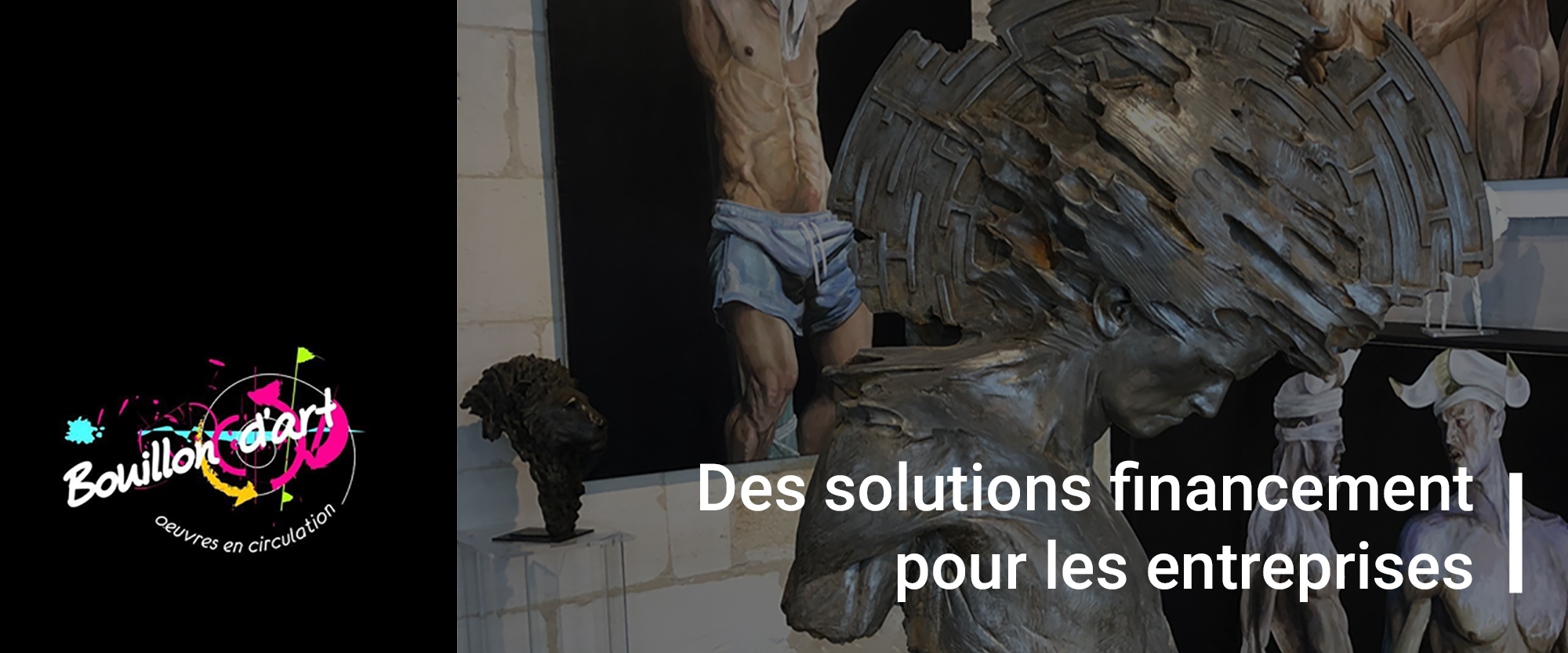 Tax exemption and rental with purchase option for businesses (Only valid for companies paying their taxes in France)


There are 2 possibilities for professionals:


1 / Artwork leasing with purchase option
Professionals can rent an artwork and lift the purchase option for professional use
* The company finance the work over a period of 12 to 48 months
* The company exempt of taxes all the monthly payments for the interior design and decoration • * You recover VAT (if you are subject to it)
*Works must be created by alive artists, and must be displayed in a public place accessible to employees, customers, suppliers, ... during the depreciation period of the work, 5 years.
*The tax deduction made for each financial year can not exceed 5 % of the annual turnover of the company. The deduction will be 20% of the purchase price of the artwork for 5 years.
*The company must enter in a special reserve account on the liabilities side of the balance sheet an amount equal to the deduction made, knowing that this sum will be
reinstated in the taxable result in the event of a change of assignment or transfer of the work or a deduction from the reserve account.
*Originals artworks from alive artists are excluded from the professional tax base.
* The tax on capital gain is reduced after 2 years and eliminated from the 12th year.


Examples fo an atwork of 5000€:
By the tax exemption:

For a company with a turnover of 300 000 €
5000x20%=1000€/year(cappedat 300000€x0.5%=1500€/year)


If the company us subject to corporate tax at 33%,
it will have made a tax gain of 1000 €x33% = 333 € over the year of acquisition and over the next 4 years (333 € x5years) and a reduction total tax of 1665 €
the work will cost 3335 €


If the company is subjected to IT (marginal 40%)
reduction of social contributions (between 20 and 35%):• 1000 € x35% = 350 € reduction of the IT (1000 € -350) x40% (marginal tranche) = 260 €
is a reduction of 350 € + 260 € = 610 € per year for 5 years or 3050 € in total.
The work will cost 1950 €


By leasing with purchase option, we do not take account of the turnover :

If the company is subject to corporation tax:
Rent over 36 months: 187 € duty free
Accumulated rents: 6743 €
Tax savings (Base 33%): 2225 €
Option of free purchase 6%: 250 €
Total cost of the work: 4768 €


If a liberal profession subject to income tax and not recovering VAT:
Rent over 36 months: 224 € All tax included
Total rent: 8064 €
Free purchase option 6%: 250 €
Reduction of social contributions (between 20 and 35%): € 8064 x35% = € 2822 Reduction of the IT (8064 € -2822 €) x40% = 2096 €
Total cost of the work: 3396 €


Comparison between leasing with purchase option and tax exemption
++in tax exemption, the artwork belongs to the company
++leased with option of purchase you preserve your cash
++in leased with option of purchase you can choose to finance an artwork of an alive or deceased artist, you can acquire a work that would not be an original work
++the final cost is a bit high



Non-contractual information