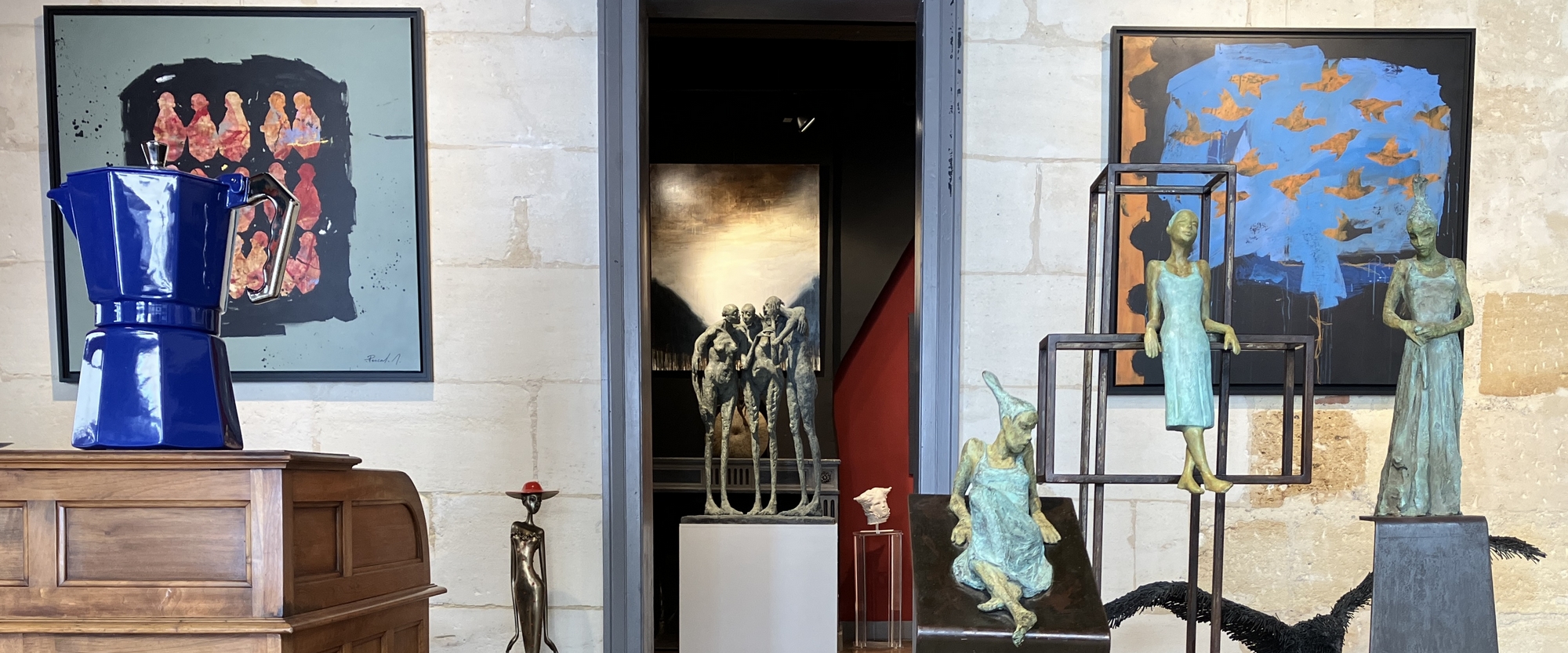 Bouillon d'Art's online gallery: a significant visibility offered to artists on the international scene.

The process of buying artwork online is being solicited increasingly.
Circulating the works of its artists is the first mission of the Bordeaux gallery Bouillon d'art, so deploying an "online" version of the gallery quickly appeared to be essential.
A fresh wind is being brought to collectors and art lovers looking to safely acquire artworks online.
At
Bouillon d'art gallery
, each artist represented is a real favorite. Indeed, it is only about liking their works. "To represent an artist" for a gallerist, is to appreciate the "human being", its depth, and its humanity. Also, building relationships with art lovers or savvy collectors is essential so that a relationship of trust is established. If all the ingredients blend well together - The gallerist can recognize to whom the artwork of an artist is intended. "An artwork is created for someone, discovering whom is only a matter of time ..."
Bouillon d'art, a unique story
A conventional presentation would not reflect the image of the gallery ... some anecdotes would fit it better :).
Sabine Botella created the gallery Bouillon d'art in 2009.
The starting point:
the place was the triggering factor, a real favorite - An old building of the seventeenth, with the old signboard "Books and Trinkets", an old books bookstore (still visible today) had considerably marked the life of Bordeaux back in its time - Today, as a nod, and in the very heart of the gallery, a room Off, open to the public is dedicated to it: a true work of art in itself! In short, an authentic place - ideal - the project moves forward but ... It needs a name! A name that suits the gallery. Loïc, Sabine Botella's son, then 3 years old, was contemplating the water boiling, with colored pencils in his hand, when he suddenly said to his mother: "If I put the pencils in it will it smell colors ...? ... "Bouillon d'art" (boiling art) was born.
A perfect name which sticks to the concept of the gallery.
Artists spontaneously appropriate this space, as a showcase for their works, a place that looks like them.
Participations in national art fairs since 2010 and international since 2012
have helped to confirm the reputation of the gallery. Highly invested, the gallery has become a key player in online art sales.